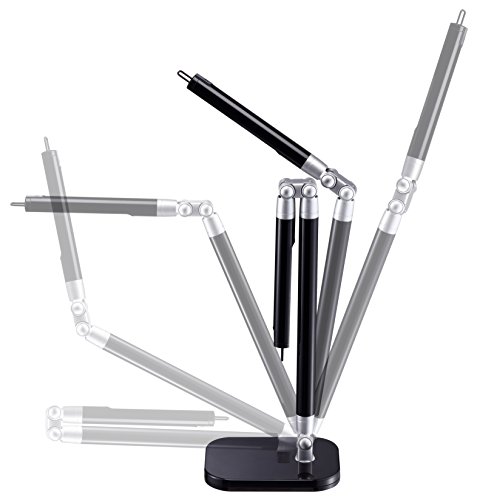 11 Mar

The Future of Lights is LED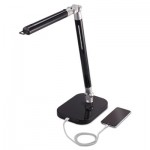 Its product review Friday! The Office Connection has some wonderful vendors that allow us to try out some amazing products. This month, DJR & Associates allowed us to test out two LED lamps, the "Exalt Flash Detachable Head LED Desk Lamp" and the "Elate LED Desk Lamp". We all know that LED is the future, with longer operating life, excellent color saturation and great efficiency, to be able to test out these products was an amazing opportunity.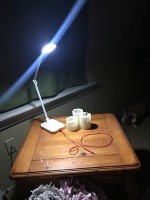 Silas and I decided to divided up the lamps. I took the white "PureOptics Elate Dual- Arm LED Desk Light". I loved it, I took it home because I thought it could get more use out of it. Boy was I right, I have been using it as a lamp for my end table and its just bright enough to illuminate the living room without being to over powering. Plus, I love the USB port its so convenient. I don't know if the lamp got more use or the USB port. Yes, I said USB port!  A docking station attached to a lamp, energy efficient, I think so. Wish I could get the lamp for myself, its so sleek and very useful.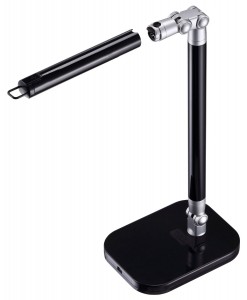 Overall the Exalt Flash Detachable Head LED Desk Lamp shines brightly! Silas did enjoy how it looked on his desk as well as the USB cord input for charging most electronic devices. However, there are just a few things that he'd like to mention: the button to turn on the lamp is in a strange place and it takes a moment to find it, the plug is removable from both ends as well as it becomes very hard to maneuver and adjust the lamp itself after a while because the hinges get firm after a decent amount of adjustment. Honestly though, he doesn't think these things will be a huge issue because the lamp could easily fit into any home after only a short amount of time. Also — something to mention — the lamp head detaches and becomes its own lamp! How cool is that? It runs on battery power only after you've detached the head and the batteries charge while it's plugged in! Perfect for any emergencies. That's the main feature of this lamp; that's why the power button is in a weird place; that's why he loves this lamp!
A lamp really is a great way to dress up any space and its also functional décor. As things change and shift here at The Office Connection we will be featuring more office décor. If you are looking for tips and tricks now head on over to some of our social media channels for ideas.