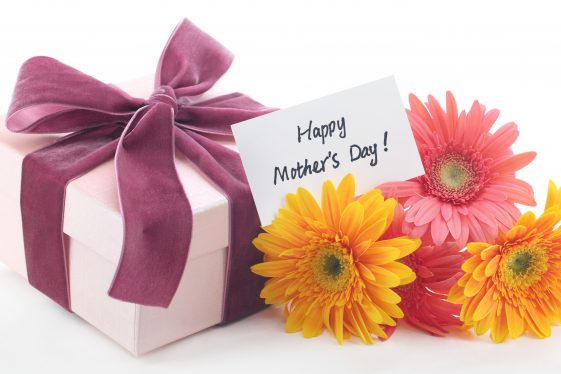 06 May

Mothers Day Idea
Mothers Day is Sunday! Have you gotten your mother a gift yet?
The Office Connection has all your craft project needs for Mothers Day. I decided to do a little craft project for my mother from Nifty. If you don't know Nifty it a Facebook page that shows you short videos of recipes and craft projects and such. Well, my craft project is a Pop-Up Bouquet Card, the link is down below.
I do these projects in my cubical to give my coworkers a good laugh when they are trying to figure out what I'm doing. Also, I tend to giggle at myself as I'm making these projects so then my coworkers also think I'm crazy and that's, even more, fun.
Now some back story on my craft project fun. I did not do art projects when I was in my elementary school years. I refused, so when everyone was handing their moms their Mothers Day gifts my mom was left out. I like to make up for this by making her the most random and ridiculous things I can find just so we can laugh. My mom is not a crafty person what so ever, so when I show her what I made she can't believe it. Also, mind you, I am actual a rather good crafter, I am a self-taught sewer and I have a degree in Graphic Design. I just like to put the funkiest ones on display.
Let's get back to the craft project at hand, the Pop-Up Bouquet Card. This was an epic fail, hilarious but a fail. This video is a minute and fifteen seconds long not much time to show you how to make this bouquet properly. Anyways you start by folding square papers into triangles that you then cut rounded edges on them. Side note, I'm left handed, scissors and I don't get along that well. Then you do some coloring and then you get out the glue and glitter, we all know I don't have glue in my cubical its something I don't think about until I need it. Here's another craft project that I need it and don't have it. Oh well, tape it is. I cut off a petal on each flower to make them rounded and taped them together, taping where I am supposed to be gluing all throughout this project and I'm finished. My card bouquet turned out every sad and smooshed unlike the card in the video. I'm going to blame it on tape and maybe using construction paper instead of regular paper. Either way, I'm sure I'll get a good laugh out of my mom and I sure got a good laugh making it.
Whatever you get your mom for Mothers Day it's the thought that counts. So don't forget about her this Mothers Day.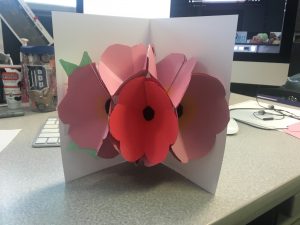 https://www.facebook.com/buzzfeednifty/videos/1702391550015570/