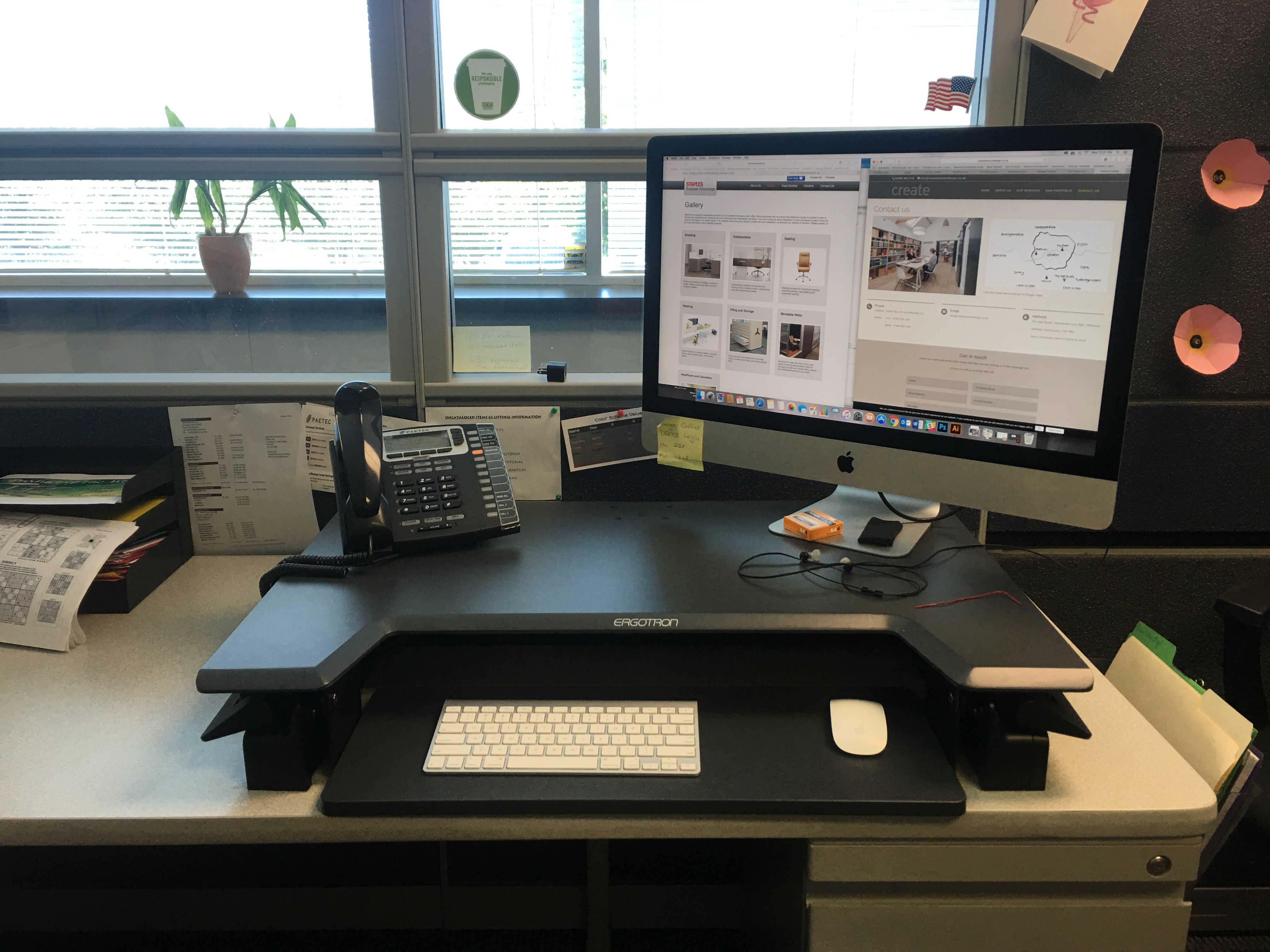 15 Jul

Sit-to-stand desks: Do they stand the test of time?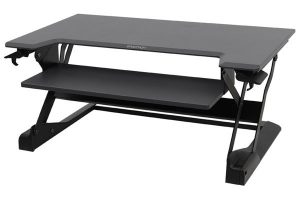 Hey all, Its been awhile I am coming back to you with the ultimate product review. Wait for it, I tested out the Ergotron Sit to Stand desk for the past month.
Now let me give you a little bit of a back-story about why I wanted to get my hands on one of these sit to stand desk. I did not only want to try out this product because it's the "trending" right now or because there are studies coming out that sitting is the new smoking. First and for most I have made it be known in previous blogs is that I like to test out products before I prompt them. Second I was a server for 13 years before I came into marketing. I was used to standing and moving all day long so to come into an office where I was sitting most of the day made me fidgety. Third I have two bulging disk in my neck and lower back pain that makes sitting all day painful. I though having the option to sit or stand would help me stay productive and relieve some of the pain.
I was so excited to start using the desk, cleared off my original desk so we could put the sit to stand desk right on top. Yes, it's that easy. I just put my computer on the desk and was able to get right back to work. I found myself using the sit to stand feature the rest of the day. Now, it is hard to get used to, especially when you have a 27 inch iMac and you are blowing things up to 400 percent to make sure you get the fine details.
I found myself not using the desk that much. If I was working on a mailing list or looking up items I found myself standing up more. As opposed to when I would be editing a picture or making a flyer. Also with having such a big monitor and this cumbersome unit on top of my desk it felt like I was sitting on top of my desk when I was using the sitting feature. When I was standing I didn't seem to have as much of a problem looking at the screen. I wonder if I was in a position that kept me a little more active if the sit to stand desk would have worked out better.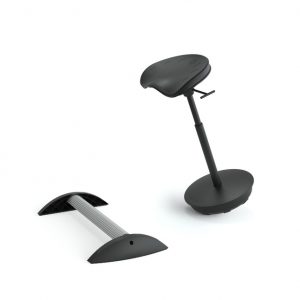 I ended up finding out about a seat that helps to blur the line when it comes to the sit to stand desk. The Safco Active Pivot Seat by Focal Upright, this seat allows you to lean or perch at your desk so you're keeping a better form with your body and allow everything to circulate properly. I think this would have made a great addition to using the sit to stand desk. Unfortunately, I was unable to test this product out with the desk. However, if the opportunity presents itself to be able to test out both product at the same time, I will jump on it.
All an all, I think the concept of a sit to stand desk is a great idea, I just don't know how practical it is in the workplace.